Free Local Delivery on all orders over £10 During Cornoavirus Lockdown / Free UK Delivery on all UK Orders Over £50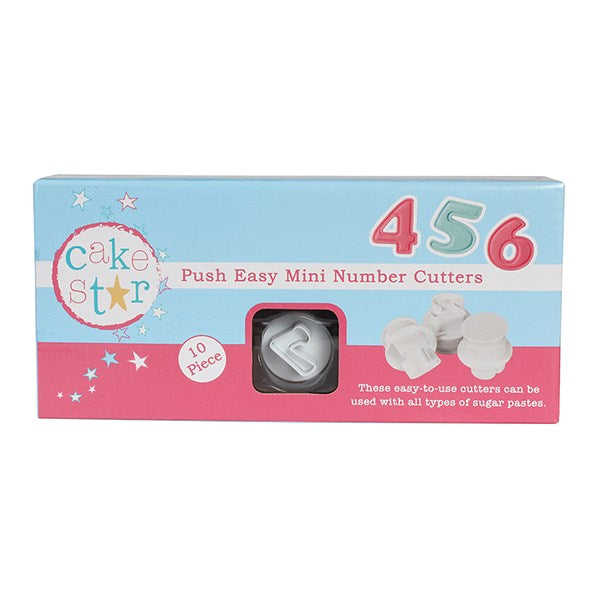 Cake Star Push Easy Mini Cutters - Number Set 10 Piece
$12.00
Creating numbers has never been so simple! These mini number plunger cutters give cake decorators of all skill levels a quick and easy way to personalise their cakes and bakes.
The Cake Star Push Easy Cutters are also available in uppercase and lowercase alphabet in both 20mm and 70mm.
Can be used with all types of sugarpastes.
10 piece.
Dimensions: 20mm