Free Local Delivery on all orders over £10 During Cornoavirus Lockdown / Free UK Delivery on all UK Orders Over £50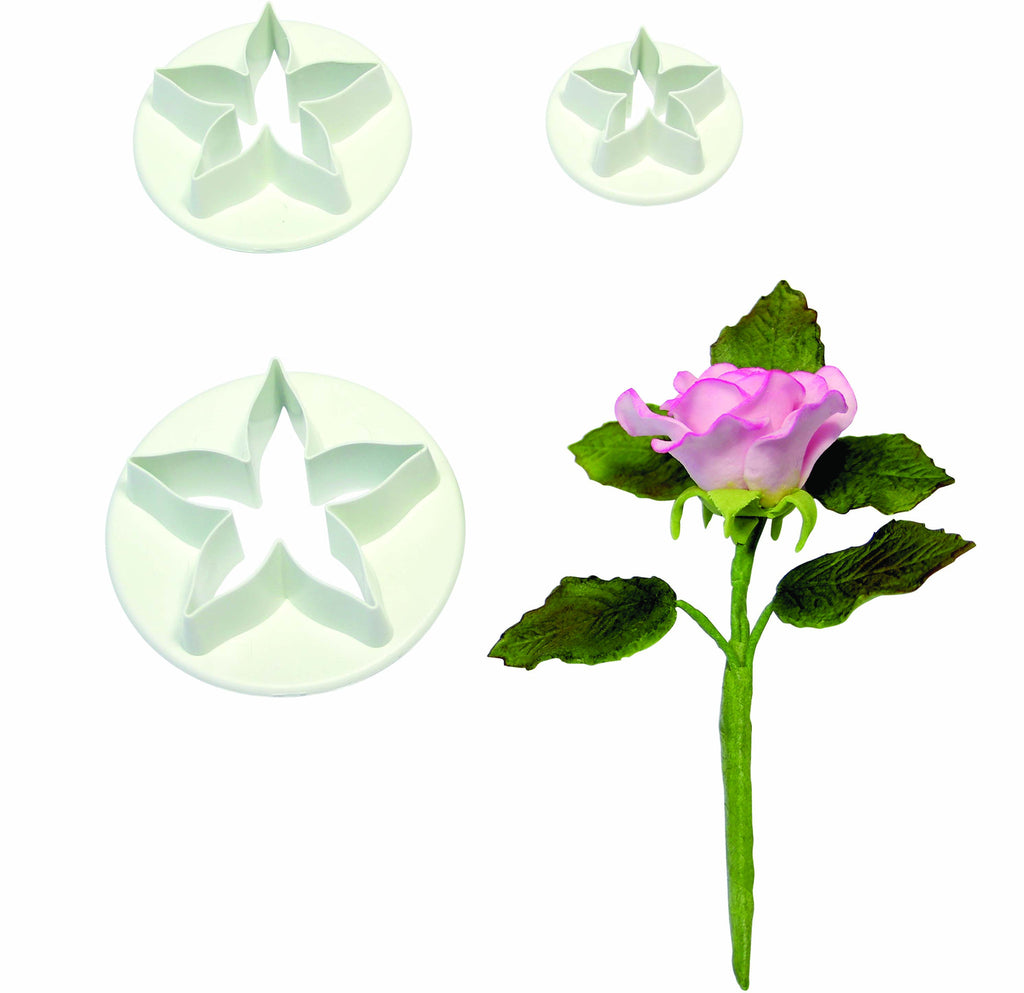 Set of 3 plastic calyx cutters ideal for use with a range of edible and non-edible materials. Create the calyx for a wide variety of flowers; roses, daisies and blossoms, also ideal for quick poinsettias and fantasy flowers.
Size: 22mm, 33mm, 40mm.