Free Local Delivery on all orders over £10 During Cornoavirus Lockdown / Free UK Delivery on all UK Orders Over £50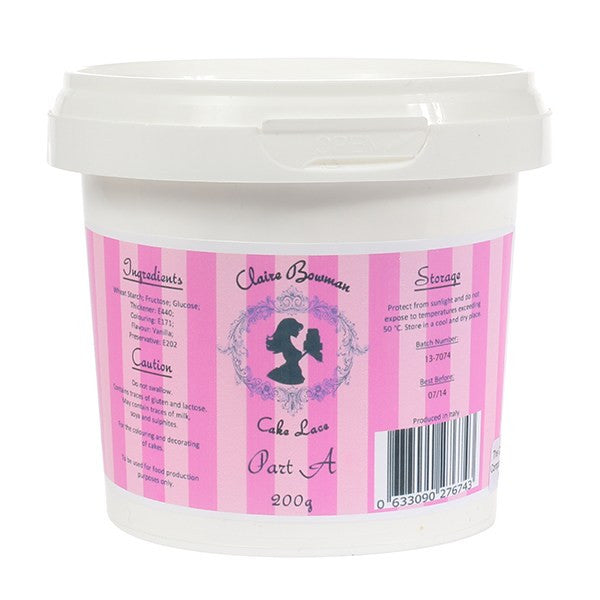 We have run out of stock for this item.
This easy to use cake lace comes in a two part mixture, mix together, paste onto a lace mat and bake for 15 minutes. Once cooled the pliable lace can be used as banding on a cake or a unique cake topper.
This product is edible, N.B the do not swallow warning refers to the plastic in which the product is wrapped, it also means the product should not be consumed in its powered compound.