Free Local Delivery on all orders over £10 During Cornoavirus Lockdown / Free UK Delivery on all UK Orders Over £50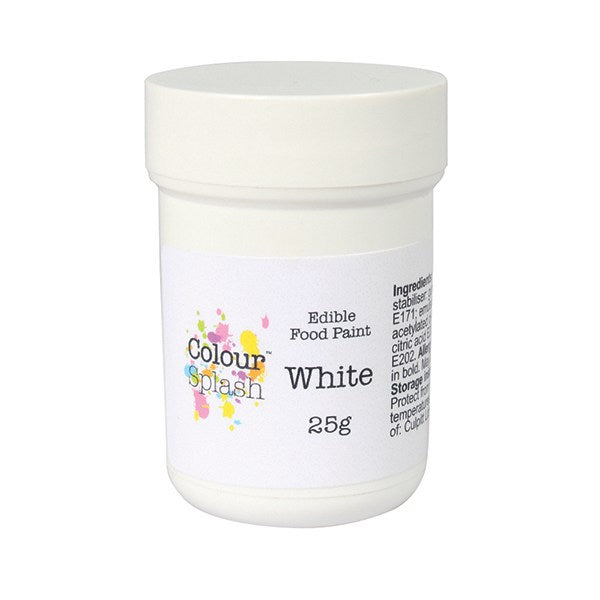 Colour Splash Edible Paint - Matt White
$4.00
We have run out of stock for this item.
The Colour Splash edible paint in Matt White is a quick and easy way to give your cakes and decorations a touch of colour.
Simply use a suitable brush with a minimal amount of paint straight from the container to apply to small areas or use a natural sponge to apply to larger areas.
Suitable for use on sugar paste, flower paste and other modelling pastes.
25g pot.