Free Local Delivery on all orders over £10 During Cornoavirus Lockdown / Free UK Delivery on all UK Orders Over £50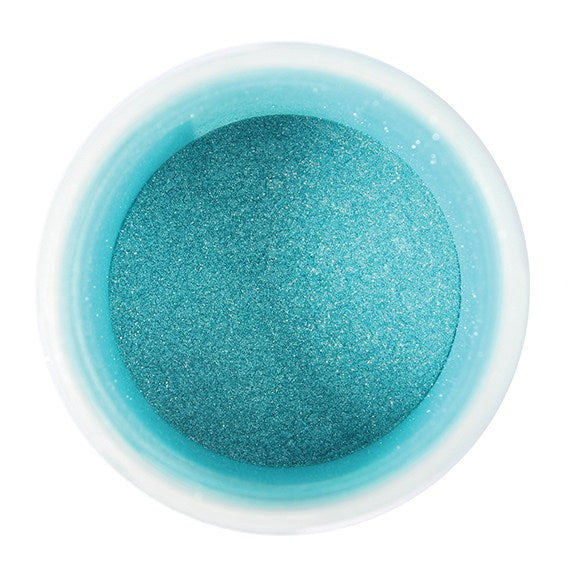 Colour Splash Pearl Dust - Turquoise
$6.00
Edible Colour Splash dust with a pearl turquoise effect. Perfect for adding beautiful accents to your sugarcraft. 
Can be brushed directly onto decorations or mixed with a clear alcohol or lemon juice it makes a very effective paint. Mix the dust with your preferred medium (we used high-strength vodka which evaporates off the cake quickly) then use a wide brush to add the colour.
Comes in a generous 5g pot.