Free Local Delivery on all orders over £10 During Cornoavirus Lockdown / Free UK Delivery on all UK Orders Over £50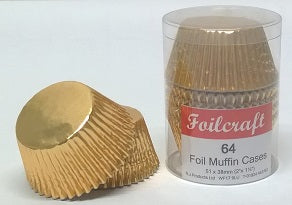 Foilcraft Gold Foil Muffin Cases
$6.00
We have run out of stock for this item.
High quality gold muffin cases by Foilcraft.
Although these cases no longer feature the classic embossed pattern of the older version heavy-duty 80g foil cases these 50g foil cases now come in a larger quantity of 64 cases instead of 24.
Muffin case size - 51x38 mm.