Free Local Delivery on all orders over £10 During Cornoavirus Lockdown / Free UK Delivery on all UK Orders Over £50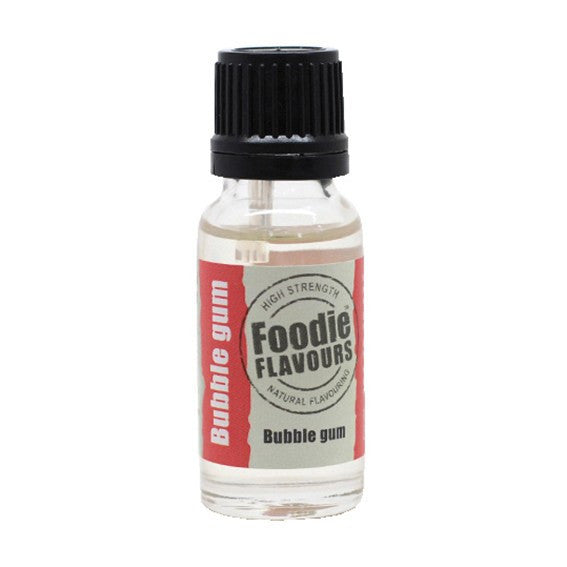 Foodie Flavours Bubblegum Natural Flavouring 15ml
$7.00
A Bubble Gum natural flavouring with a retro tutti fruity taste and aroma. Perfect for using with cookies, cakes, sweets, desserts and much more. Foodie Flavours Natural Flavourings are ideal products for fans of baking and cake decorating.
This professional flavouring is high strength so must be used diluted into food and drink and not consumed directly. Only a few drops are needed, for best results add the Bubble Gum natural flavour into a key wet ingredient such as water, milk or egg. The 15ml bottle contains around 300 drops* of high strength flavouring (* 1 drop is approx. 0.05ml).
Suitable for the following diets: Coeliac, Ovo-lacto vegetarians, Vegans, Halal, Kosher.
15ml bottle,