Free Local Delivery on all orders over £10 During Cornoavirus Lockdown / Free UK Delivery on all UK Orders Over £50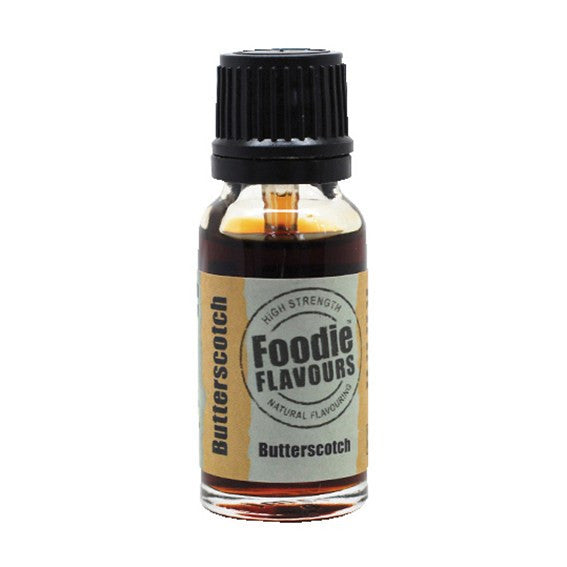 Foodie Flavours Butterscotch Natural Flavouring 15ml
$7.00
We have run out of stock for this item.
This is a Butterscotch natural flavouring with a smooth, butter flavour with toffee notes - great for cookies, cakes, confectionery and much more. An ideal product for fans of baking and cake decorating.
For best results, dilute this Foodie Flavours high strength professional flavouring into a wet ingredient such as milk, egg or water. The 15ml bottle contains around 300 drops* of high strength flavouring (* 1 drop is approx. 0.05ml).
Suitable for the following diets: Coeliac, Ovo-lacto vegetarians, Vegans, Halal, Kosher. 15ml bottle