Free Local Delivery on all orders over £10 During Cornoavirus Lockdown / Free UK Delivery on all UK Orders Over £50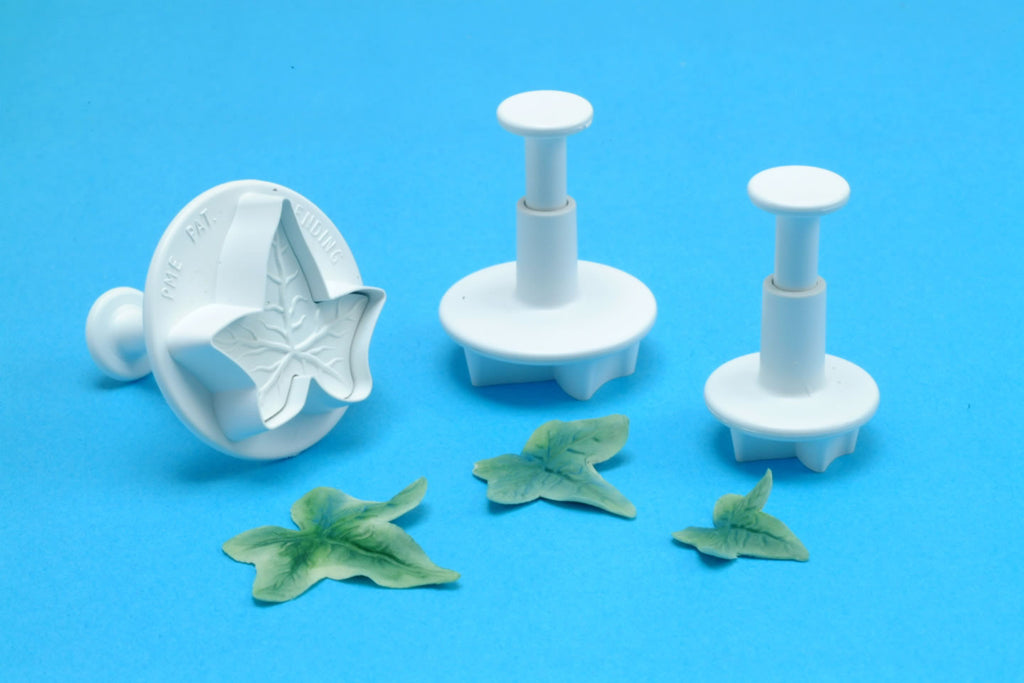 We have run out of stock for this item.
PME Veined Ivy Leaf plunger Cutter Set of 3. Made from white durable plastic and easy to use and clean. Use these cutters to make pretty Veined Ivy leaf for all your cake needs. Size .43mm (1 3/4in), 50mm (2in), 57mm (2 1/4in).