Free Local Delivery on all orders over £10 During Cornoavirus Lockdown / Free UK Delivery on all UK Orders Over £50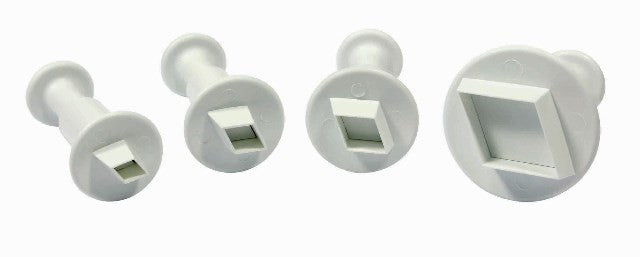 Set of 4 diamond plunger cutters, easy to use and made from high quality food grade plastic. These will be a perfect addition to any cake decorator's toolbox saving many hours of trying to cut diamonds freehand. Suitable for any geometric designs and decorative bunting patterns. the smaller sizes are also perfect for making sprinkles for cupcakes, cookies and small cakes.
Can be used with sugarpaste, modelling and flower paste as well as modelling chocolate and marzipan.
Sizes: 6mm, 10mm, 14mm and 25mm