Free Local Delivery on all orders over £10 During Cornoavirus Lockdown / Free UK Delivery on all UK Orders Over £50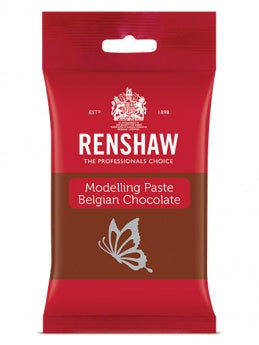 Renshaw Modelling Paste - Milk Belgian Chocolate 180g
$5.00
We have run out of stock for this item.
Renshaw Belgian chocolate modelling paste remains flexible longer than traditional modelling pastes, allowing for easy correction of mistakes, ideal for fine detail work and maintains a great eating quality. This paste has a smooth and soft texture, good elasticity and rolls out thinly. 
To use cut off the required amount and knead until pliable. Warm up in  your hands for a softer texture or allow to cool for a few minutes for a firmer texture.