Free Local Delivery on all orders over £10 During Cornoavirus Lockdown / Free UK Delivery on all UK Orders Over £50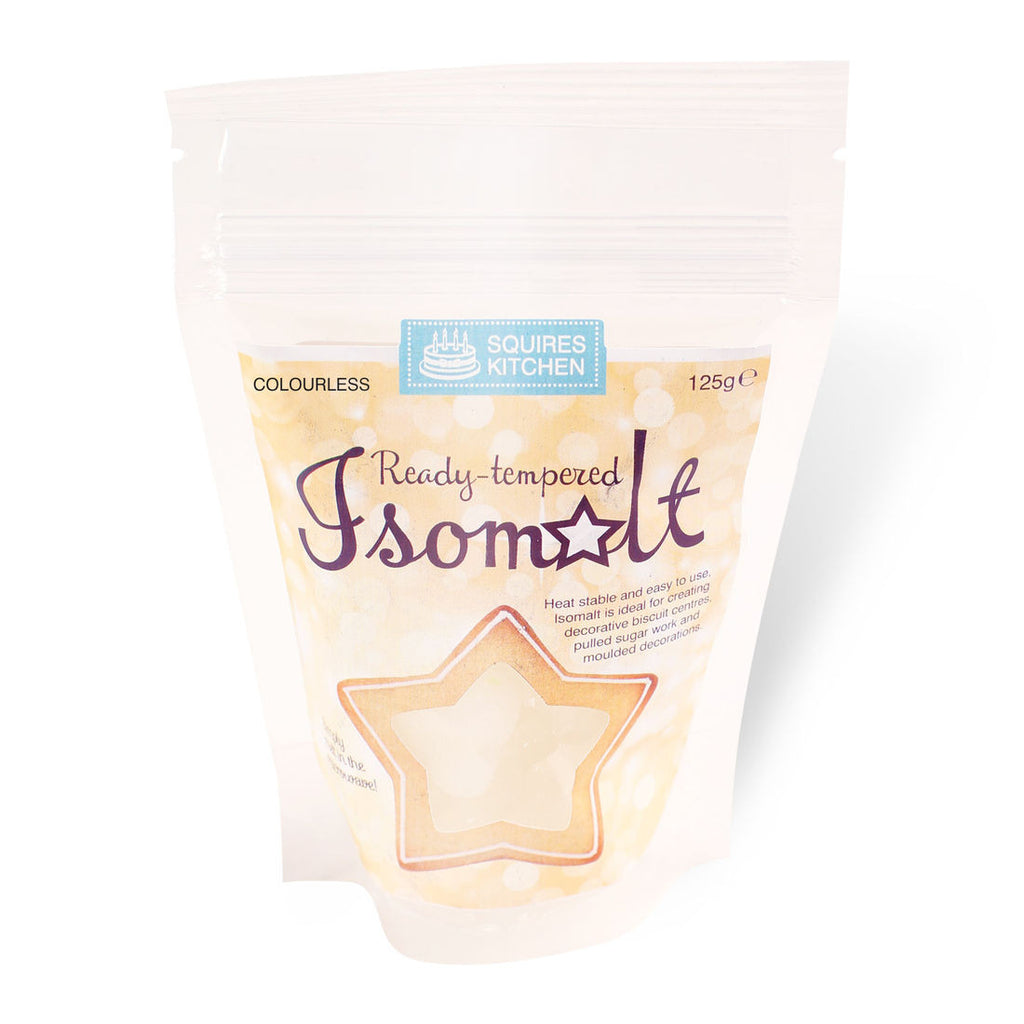 SK Ready Tempered Isomalt Colourless
$7.00
We have run out of stock for this item.
Create stunning edible decorations the easy way with Squires Kitchen Ready-tempered Isomalt. Isomalt is a sugar-free alternative that is ideal for making decorative biscuit centres, pulled and blown sugar work and moulded decorations. What's more, it is now available in vibrant, coloured pastilles that you simply melt in a microwave.
Squires Kitchen has pre-tempered the Isomalt so you don't have to – just melt the round pastilles and the Isomalt is ready to use! Use to create impressive glass-effect decorations and stained glass biscuits, as well as realistic edible gems. Why not try attaching silver or gold leaf to the the back of clear or coloured Isomalt decorations for a mirrored-effect with a difference?
1.Place desired amount of isomalt into a microwaveable container and place in a microwave
2.Melt in 30-second increments until the isomalt becomes fluid
3.Carefully remove the isomalt from the microwave using ovenproof gloves
4.The isomalt will be extremely hot
5.Stir and wait for the bubbling to stop then slowly pour into the desired container or mould
6.Alternatively you can pour onto a heatproof flat surface and work it with kitchen utensils or, once cool enough, your hands
7.This product reaches high temperatures, making it unsuitable for children to use.
Size: 125g