Free Local Delivery on all orders over £10 During Cornoavirus Lockdown / Free UK Delivery on all UK Orders Over £50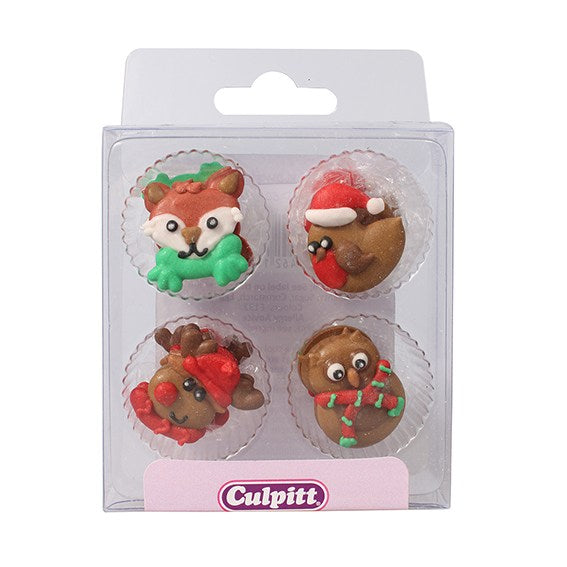 Winter Friends Sugar Pipings 12 Piece
$4.00
We have run out of stock for this item.
Jazz up your Christmas cupcakes with these lovely winter friends sugar decorations.
A pack of animal sugar pipings for cupcake toppers or cake decorations for Christmas. Each pack contains a fox, robin, reindeer and owl, all dressed up for winter.
Each of the 12 decorations in the retail pack are hand piped using royal icing and they measure approx 25mm.