Free Local Delivery on all orders over £10 During Cornoavirus Lockdown / Free UK Delivery on all UK Orders Over £50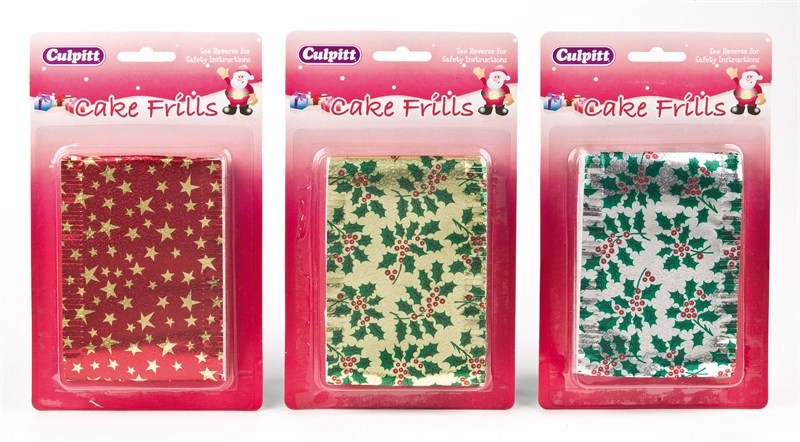 Christmas Cake Frills
$3.00
We have run out of stock for this item.
These metallic cake bands are printed with traditional holly and star motifs in classic Christmas red, green and gold.
The frills are made from paper backed, gold coloured foil, which is printed and then embossed to give it a surface texture. The Frills are fringed on both edges.
These Cake Frills are packed in 91.4cm lengths (1 yard) 
3 different designs. Colour and design may vary.