Free Local Delivery on all orders over £10 During Cornoavirus Lockdown / Free UK Delivery on all UK Orders Over £50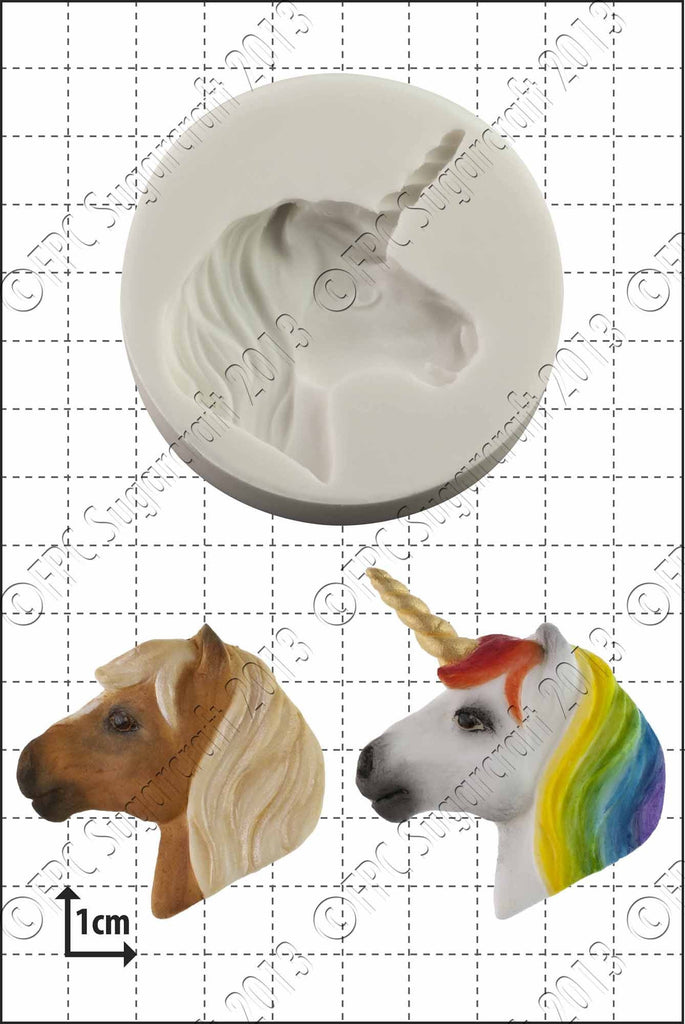 Hand sculpted unicorn head. Can also be used as a pony by removing the horn.
The picture shows the mould itself, together with a coloured sugarpaste example of what can be produced. Impressions are shown for illustration only and are not included in the sale. An indication of the mould size and sugarcraft impression is given in the image above. The background grid shows squares 1cm x 1cm (approximately 0.4 x 0.4 inches).