Free Local Delivery on all orders over £10 During Cornoavirus Lockdown / Free UK Delivery on all UK Orders Over £50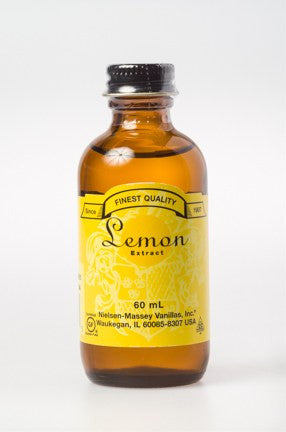 Nielsen-Massey Pure Lemon Extract
$7.00
We have run out of stock for this item.
Nielsen-Massey lemon extract is a superb high-quality extract perfect for flavouring cakes, fillings, deserts and many other culinary uses.
½ tsp. Lemon Extract = 1 Tbs. Fresh Lemon Juice.
1 tsp. Lemon Extract = 1 tsp. Lemon Zest
This product is Kosher and Gluten-Free Certified as well as All-Natural, Allergen-Free and GMO-Free.
Ingredients: Alcohol (90%), Natural Oil of Lemon, Water.
Size: 60ml bottle