Free Local Delivery on all orders over £10 During Cornoavirus Lockdown / Free UK Delivery on all UK Orders Over £50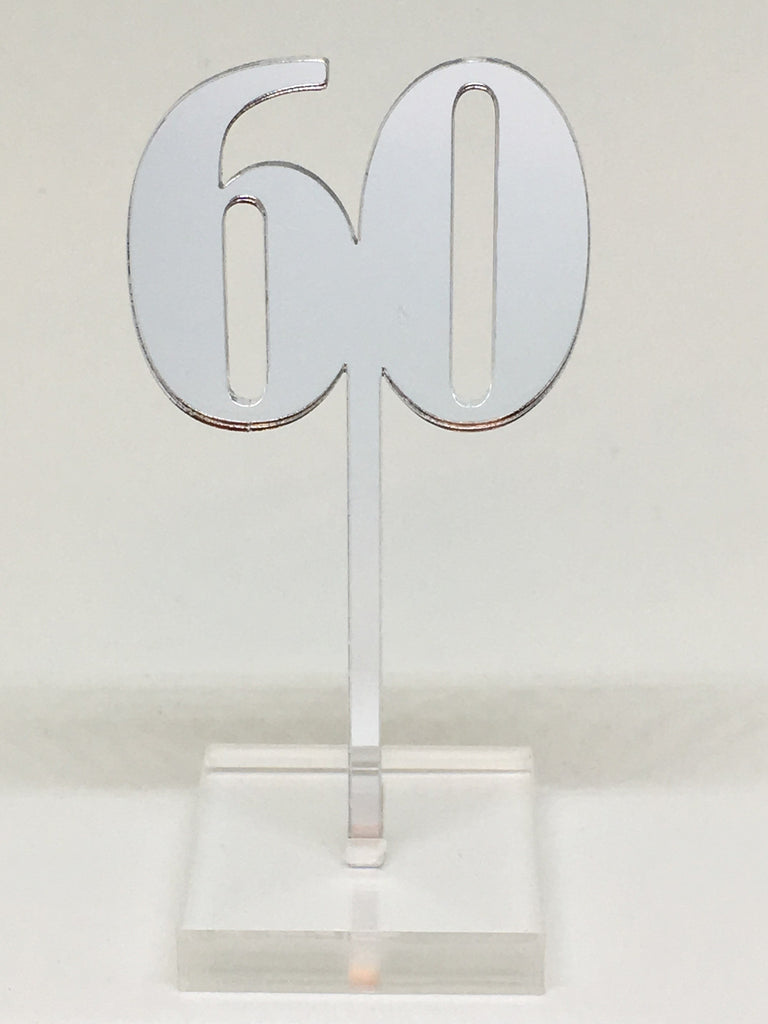 Number 60 Acrylic Cake Topper
$7.00
This classy number cake topper is the perfect instant decoration for a special celebration cake.
Made by us from 3mm cast acrylic sourced from a company right here in Dundee. This topper is 60mm wide and 125mm in height, including the 75mm supports. The support is the perfect size for popping inside a length of drinking straw to provide additional support and protection as you insert it into your cake.
We can produce these toppers in a variety of colours and also personalised - have a look at our Bespoke Topper Range and get in touch to discuss your requirements.