Free Local Delivery on all orders over £10 During Cornoavirus Lockdown / Free UK Delivery on all UK Orders Over £50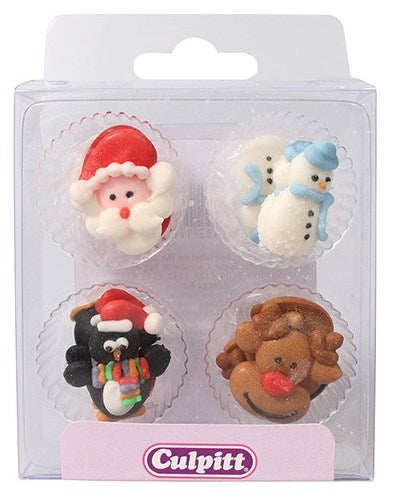 Santa & Christmas Friends Sugar Pipings 12 piece
$4.00
We have run out of stock for this item.
Jazz up your Christmas cupcakes with these adorable Santa and Christmas friends sugar decorations.
Each of the edible festive shapes are hand piped using royal icing and are great cupcake toppers. They can also be used for a full sized cake when combined together in a pattern.
There are 12 decorations in a pack. Each decoration measures approx 25mm.