Free Local Delivery on all orders over £10 During Cornoavirus Lockdown / Free UK Delivery on all UK Orders Over £50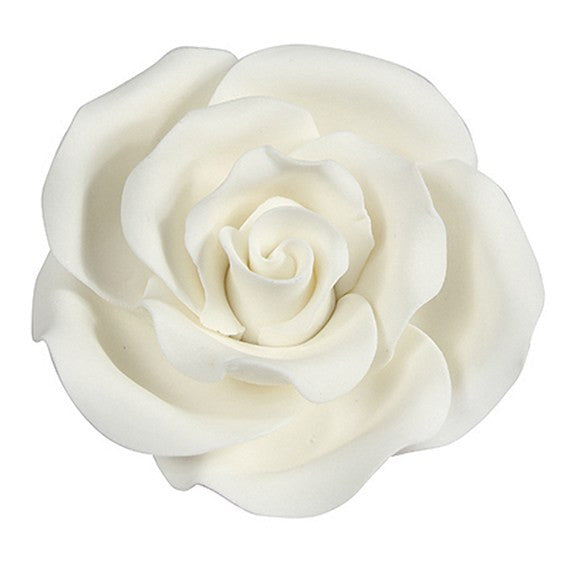 Soft Sugar Rose White 63mm
$15.00
We have run out of stock for this item.
We've been searching for some time for a range of beautiful edible roses and finally we have found them! These roses are handmade from a soft sugarpaste which allows them to still be soft and slightly pliable so they can be arranged easily. Extra detail can be added using dust colours, lustre dusts or lustre sprays.
These roses are the perfect way to quickly and effectively decorate special celebration cakes, particularly wedding cakes.
Each rose measure 63mm and there are 8 in each pack.