Free Local Delivery on all orders over £10 During Cornoavirus Lockdown / Free UK Delivery on all UK Orders Over £50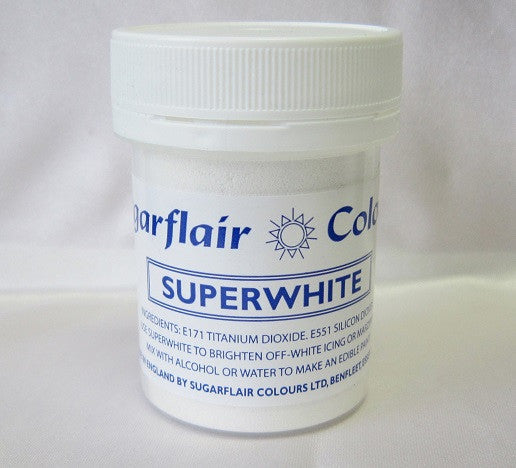 Sugarflair Icing Whitener - Superwhite
$4.00
We have run out of stock for this item.
This fine edible powder has traditionally been used to whiten royal icing. It is also popular for whitening sugarpaste, buttercream and also chocolates. It can be made into an edible paint when mixed with a clear alcohol.
Pot size; 20g,
Ingredients: E171, E551.